Macao trades in casino chips for computer chips in high-tech transformation
Source: CGTN https://news.cgtn.com/news/2019-12-16/Macao-trades-in-casino-chips-for-computer-chips-Mqao7Bx8nC/index.html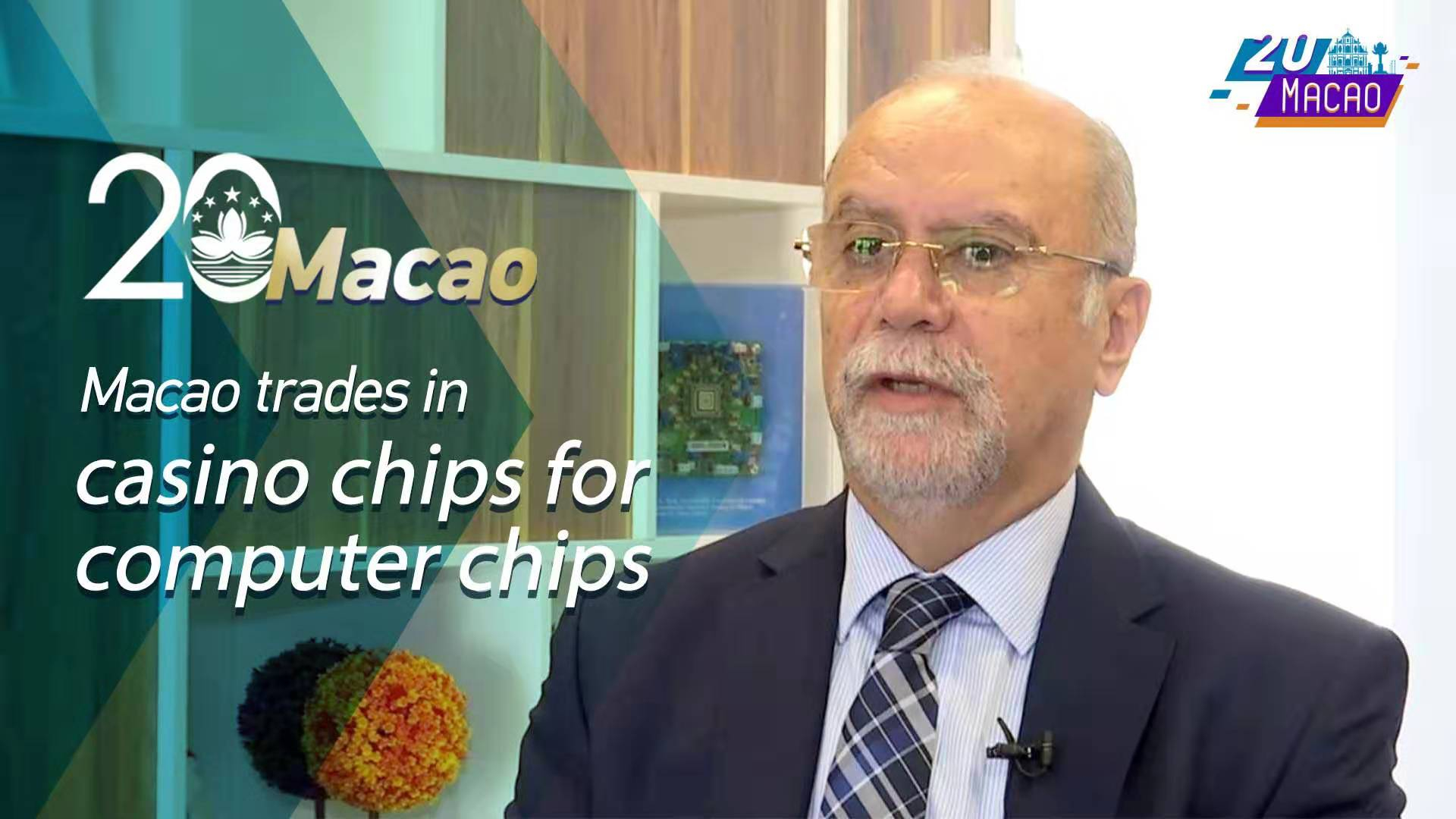 Gambling isn't the only game in Macao, dubbed "Asia's gaming capital" or the "Las Vegas of China."

"Macao was and still is very well-known worldwide by its round casino chips," said Prof. Rui Martins, vice-rector for global affairs at the University of Macau and director of the school's AMSV lab. "But now it's also known in China, Europe, the United States and worldwide by its electronic chips."

AMSV stands for analogue and mixed signal VLSI (very large-scale integration). It studies the interface of signals between the digital world and physical world. The lab is one of China's State Key Labs tasked with advancing the country's science and technology standing.

Prof. Martins and his team's recent creations include chips that allow one smartphone to charge the battery of another wirelessly, research that could put the university, and China, on the map in the field of electronics.

"If you talk to any professor in electronics in a university in China, and even companies in China, all of them know our lab," said Martins. "In Europe, in the United States and so on, same thing," he added.
Prof. Rui Martins of the University of Macau shows CGTN the chips produced by the school's AMSV lab. /CGTN photo
Prof. Rui Martins of the University of Macau shows CGTN the chips produced by the school's AMSV lab. /CGTN photo
China has made no secret it wants to develop its chip industry. The nation is both the world's biggest consumer and importer of semiconductors. But currently, only 16 percent of the chips it uses are produced inside the country, with only half of those made by Chinese companies.

Martins said that could change. Part of what makes him hopeful is the quality of talent here. The professor moved to Macao from Portugal almost three decades ago. He said the students are what kept him here.

"Twenty-seven years ago when I came here, there was nothing here, not even electronics," he said in a nostalgic moment. "The high-level people we train here are now training younger generations. They are working in the state-of-the-art electronics. We are now competing at the top level in the world."

Last year, the AMSV lab, which he leads, won second place in the IEEE International Solid-State Circuits Conference, recognized as the most prestigious international conference in the field of electronics.

"We were second only to Intel," said Prof. Martins. "In this area, the United States and the Silicon Valley is probably still in the leading place, but China is definitely catching up."